Automated Device Enrollment (ADE) and Volume Purchase Program (VPP) Tokens are required for integration with MDM solution (Intune) and to maintain an ongoing connection with Apple Business Manager (business.apple.com) or Apple School Manager (school.apple.com) web-based portals.
ADE Token automatically syncs devices (every 24h) e.g. iPhones, iPads and Macs that were purchased in bulk from Apple or their authorised Reseller.
VPP Token is responsible for syncing software content (every 12h) e.g. apps and books purchased in volume from Apple AppStore.
Both tokens must be renewed annually before they expire (365 days), otherwise, the MDM Server (Intune) will lose its connection and will be unable to fetch new devices and apps from Apple portals.
---
Prerequisites
1. Microsoft Endpoint Manager (Intune) tenant with MDM authority Set to Intune
ADE Token previously installed
VPP Token previously installed
2. Apple Business Manager (ABM) portal access
ADE/VPP Tokens can be renewed with the same Apple ID that was originally used to create them, however, this is not mandatory like with an MDM push certificate (APNS) that is bound to the same Apple ID
1. ADE Token renewal:
Download new ADE Token from the Apple Business Manager (business.apple.com) from Settings – MDM Servers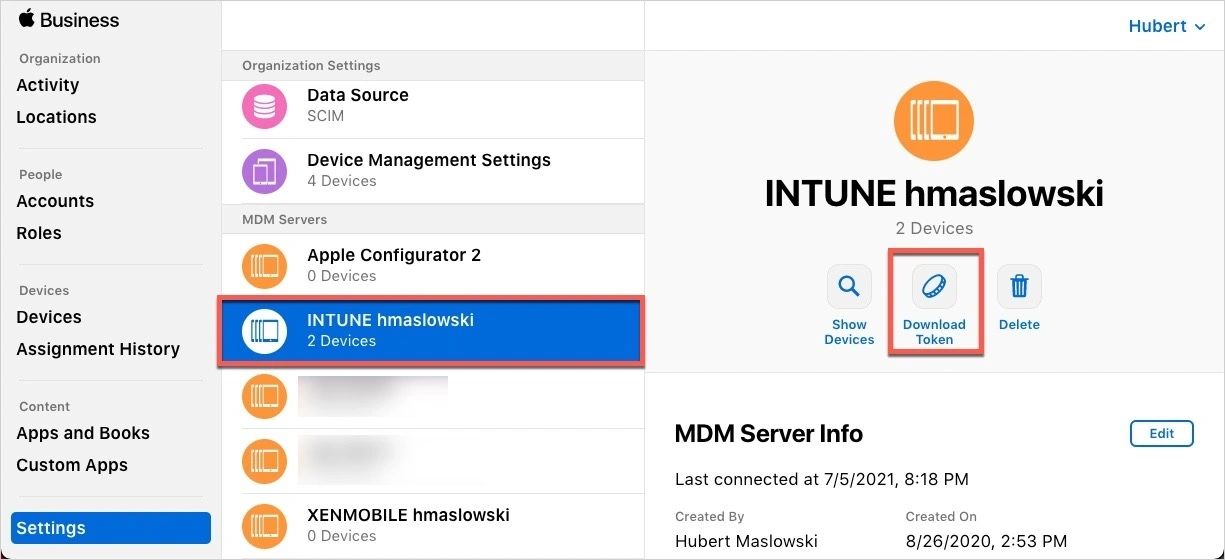 Note: Don't download the token if you are not planning to renew it right now, because the new server Token will reset the existing one.
In MEM/Intune console (endpoint.microsoft.com), navigate to Apple enrollment – Enrollment programs tokens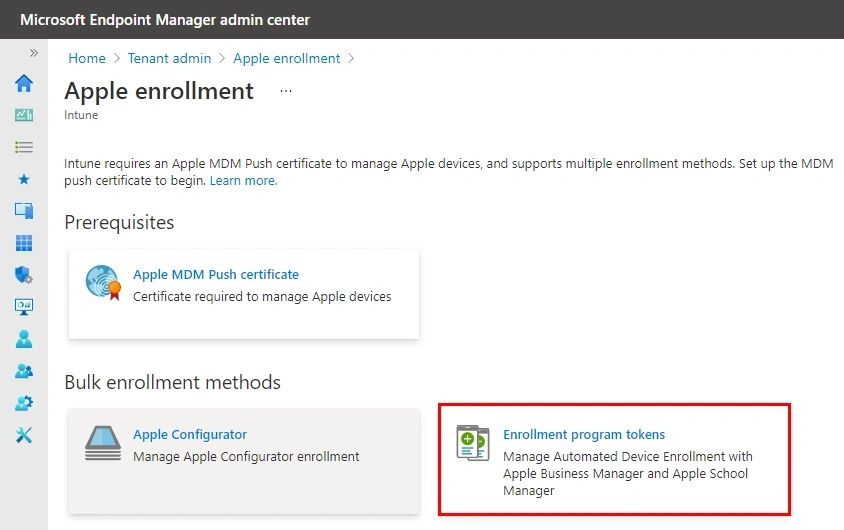 Select the ADE token you want to renew then press Renew token
Upload the ADE Token file (.p7m)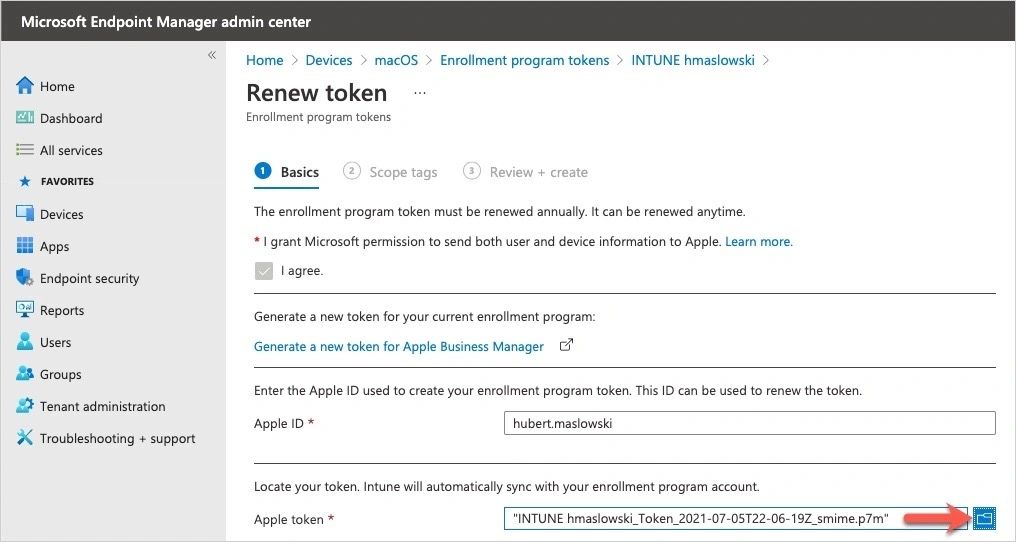 Days Until Expiration: 07/05/2022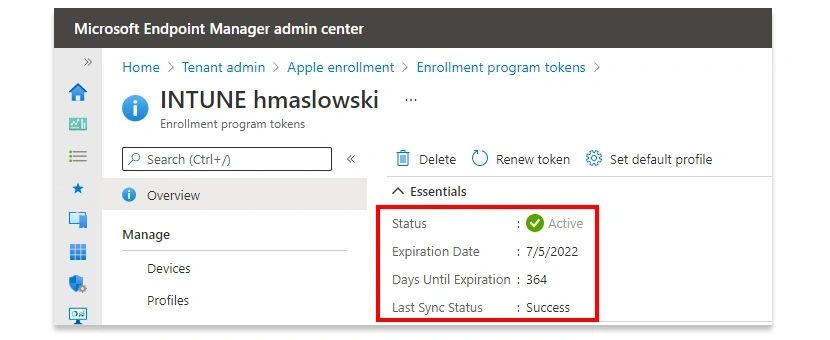 2. VPP Token renewal:
Summary
The location of the VPP token download in Apple Business Manager (or Apple School Manager)
Steps
In the ABM portal – navigate to the account name at the lower left side, select "Preferences," then "Payments and Billing" (apps and books is usually the default tab), Then navigate to "Server Tokens". "Server Tokens" will contain the VPP token download option for each location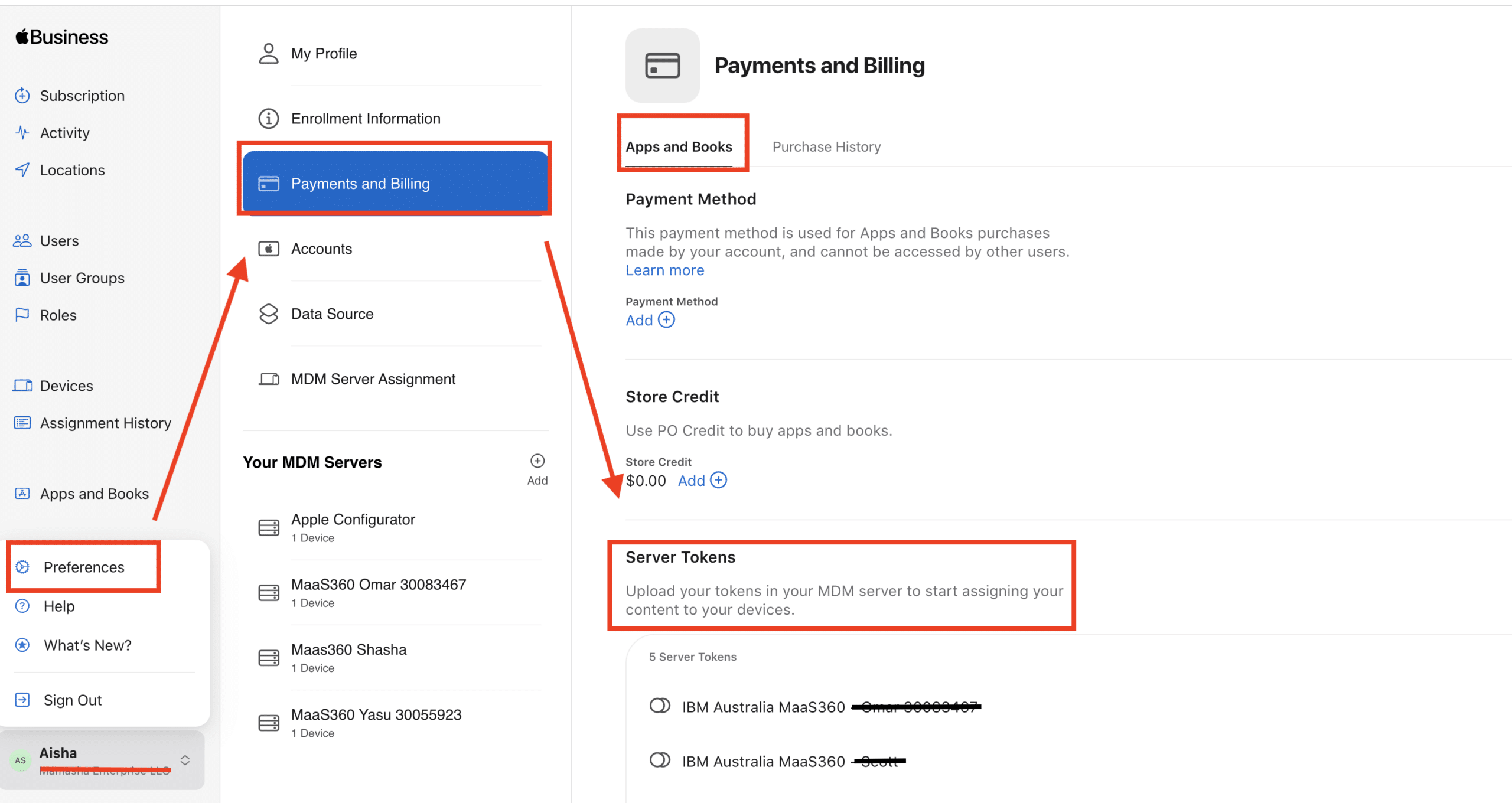 When you obtain a new VPP Token file (.vpptoken),
Open the MEM/Intune console (endpoint.microsoft.com) and go to Tenant administration – Connector Status to choose VPP Token

Select the VPP Token location you want to renew and press Edit (no renew button)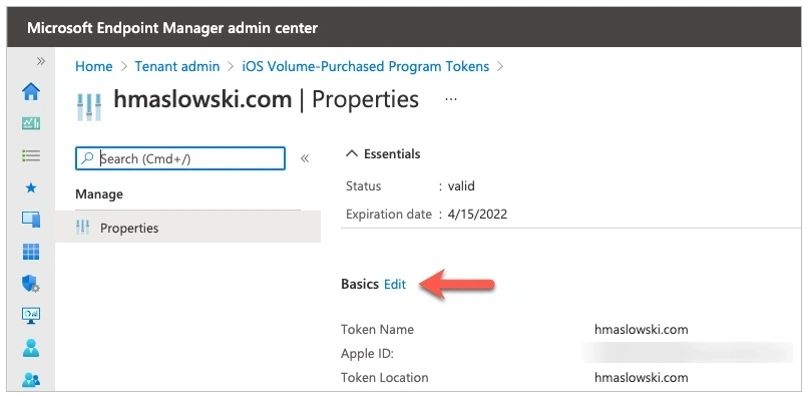 VPP Token file (.vpptoken)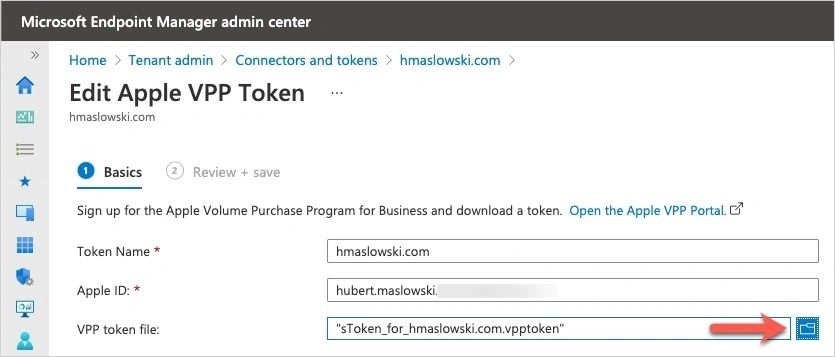 Expiration date: 05/07/2022